Assisted Living
Our Assisted Living services are customized to each individuals personal preferences and needs- beginning with a personalized welcome basket at move in, menu options and a variety of supportive services- residents and their families are promised that Besser Senior Living staff will strive to help each individual live the life they want while calling Besser home.
Assisted Living apartments transform into home as residents furnish their space with personal belongings, furniture and family heirlooms. Besser Senior Living maintenance staff are available to assist family and residents during the move in process to ease the physical and emotional stressors that often accompany a move.
---
Our Assisted Living services include:
Nutritious, home cooked meals and snacks
Medication management
Clinical coordination
Daily assistance with dressing, bathing, grooming and hygiene
24 hour staff assistance
Transportation
Priority access to Besser Senior Living Memory Care- should the need arise
---
Your assisted living care needs and assessed and discussed with our Administrative staff prior to move in, ensuring each individual care package reflects the unique needs, hopes and desires of the resident versus a 'one size fits all' model of care.
Standard Studio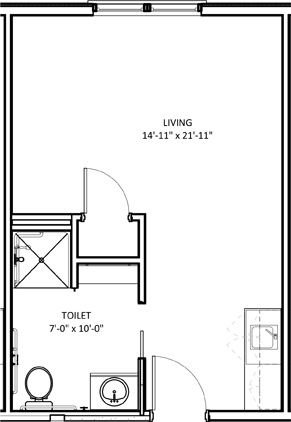 ---
Deluxe Studio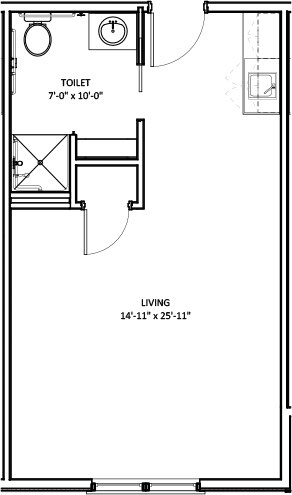 ---
One Bedroom Standard Suite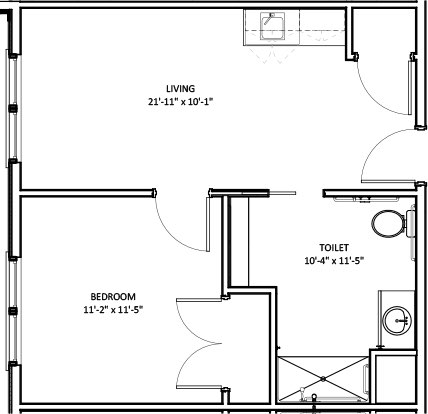 ---
One Bedroom Deluxe Suite