Services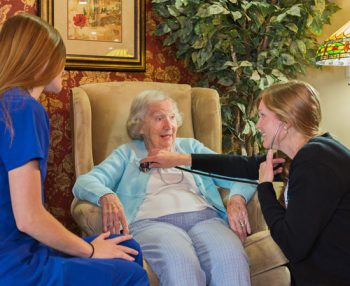 There are many things we do on a regular basis that are ingrained into the caring culture of Besser Senior Living Community. These range from helping a resident during an activity to assisting with incontinence management. They are all necessary elements in providing superior senior care. Some of our residents are completely independent and reside at Besser Senior Living for the convenience and social benefits. For everyone else we have a professional staff of licensed nurses and resident care aides who provide care according to four care levels. Listed below are some additional care-oriented services that the residents (and their families) are happy to utilize and thrilled that we offer.

Additional Care-Oriented Services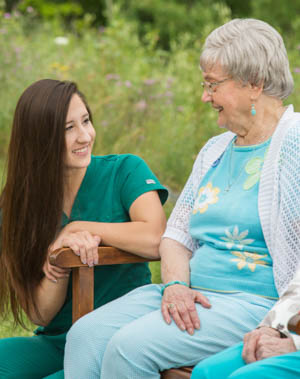 Besser Senior Living provides 24-hour care, assistance and supervision that allows our residents to feel at ease and more confident
We monitor and provide care based on a system of four care levels, the first of which includes medication management
We offer assistance with bathing
We provide transportation to and from local doctor's appointments, and we take the time to speak one-on-one with our resident's physicians
We provide respectful and compassionate incontinent care
We provide a medication management program that not only ensures you will receive the correct dose of your medication at the correct time, but also monitor your reaction to medication. In addition, we will relay any changes in health conditions directly to your doctor.
As situations arise, our staff does many special things out of kindness, compassion and love…from heartfelt compliments to searching for lost clothing to taking the time to just listen when someone needs to talk.